Quality workmanship at affordable prices for your outdoor power needs. We make every effort to use good quality used parts for repair work instead of buying new. This not only saves you money, but allows us for faster turn around because we're not waiting on ordered parts. If you prefer new parts, we have no problem ordering them; it is your choice. Our service work comes with a 30-day guarantee. We have a fast turn around time anywhere from 7 to 12 business days, but may be a little longer if we have to order parts.


We carry a large inventory of quality used parts for all types of outdoor power equipment. From lawn tractors to push mowers to snow blowers. We have over 120 parts tractors in our bone yard. Lots of used parts on our shelves such as: tires, starters, front ends, transmissions, hoods, seats, decks, spindles, carbs, motors, and coils; that's just to name a few! Our used parts are about 1/3 the cost of new parts and we have some hard to find parts for those older lawn tractors and other outdoor equipment. ​Please check out our E-BAY store & Craigslist Milwaukee for our sale of used parts and equipment. ​
AFFORDABLE ​REPAIR SERVICES
​
LARGE INVENTORY OF QUALITY USED PARTS & MOTORS
SHOP HOURS
MONDAY 9AM TO 2PM
TUESDAY - FRIDAY
8AM TO 4PM​
​SATURDAY 9AM TO 2PM
CLOSED
SUNDAY​​


SALES OF QUALITY, USED
​ OUTDOOR POWER EQUIPMENT
Our inventory is changing from day to day and from season to season. We get a vast amount of good, used equipment, coming in almost daily. Items range from lawn tractors to push mowers, rototillers & snow blowers. Occasionally we will have chainsaws​, weed-eaters ​and some generators. We will list some of the items for sale here on our website, under FOR SALE or our E-bay site and
Craigslist Milwaukee​.
​​
WE
$
BUY
$
OUTDOOR POWER EQUIPMENT
​ IN WORKING ORDER - NOT WORKING OR PARTS UNITS
LAWN TRACTORS - ZERO TURNS - SNOW BLOWERS - PUSH MOWERS & TILLERS


​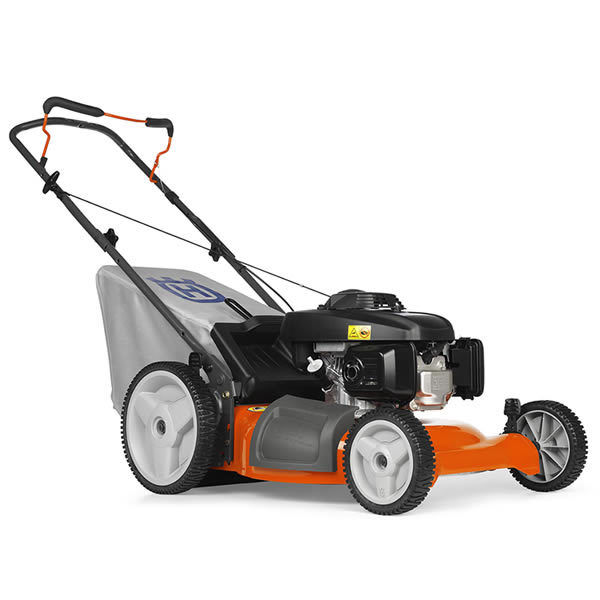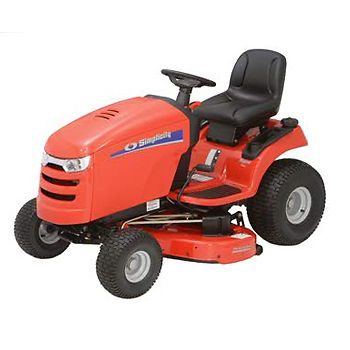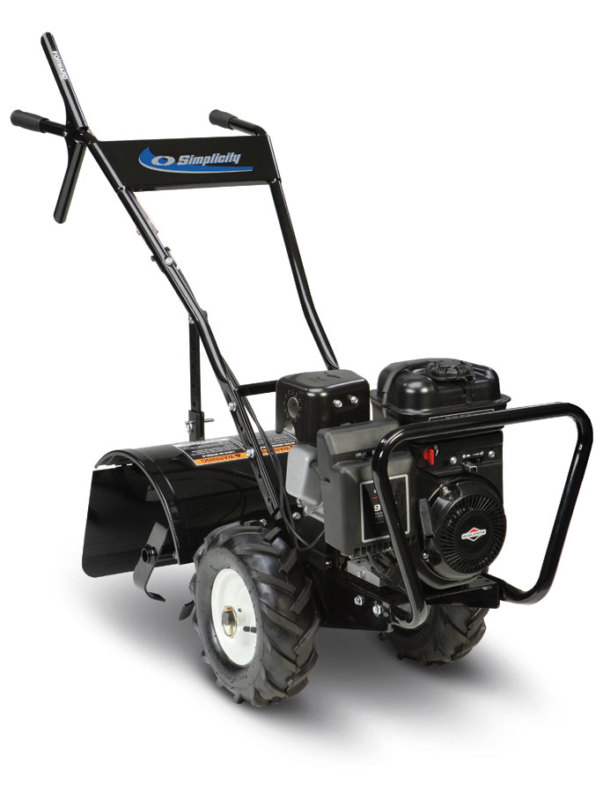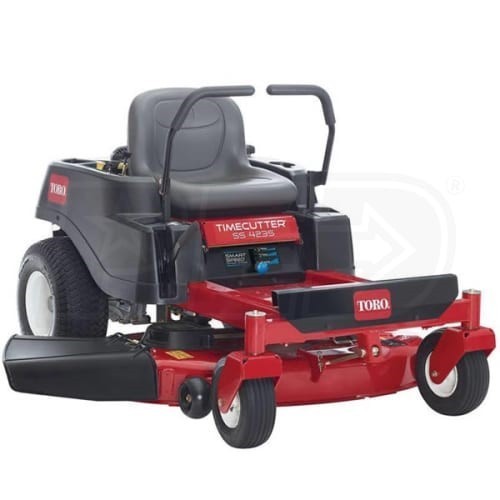 We offer Pick-Up/Delivery for a fee. 0-8 miles $39.99
8-15 miles $49.99
16+ miles Quoted Price​ ​​
H&H UPDATES
Lawn Tractor tune ups starting at $59.99 single cylinder $69.99 twin cylinder $79.99 zero turns, push mowers $44.99, snow blower tune ups $44.99. We have a nice inventory of good used lawn tractor engines & parts in stock for your repair needs. We are ready to service your zero turns & lawn tractors snow blower, Service work rate is $50.00 a hour. We have large inventory of quality used parts for about 1/3 the cost of new. Get your equipment in for service now before we get backed up, we do quality service work at affordable prices. We now have 10 nice used single & two stage snow blowers up for sale starting at $150 up to $550 all tuned up and ready for snow most have electric starters. Please Stop by our shop and check our units over more coming every day ​​ ​ ​
​


Thank you for a Great 2019 we hope 2020 will be as good as last year , Please get you'r Snow Blowers & Lawn Tractors in for service work We are offering tune ups for snow blowers for $44.99 please call us with any questions,We

are starting tractor service work 15% all work in shop before 4-01-20 get it in now & save!

​​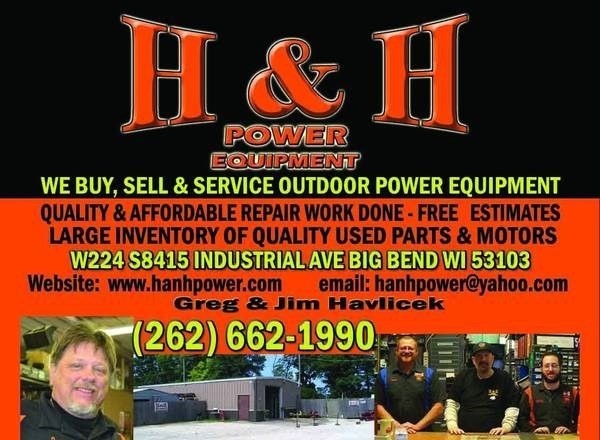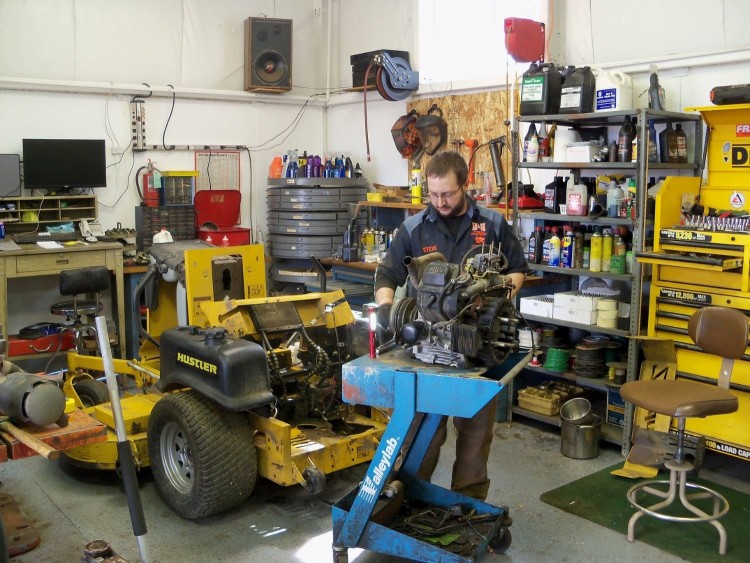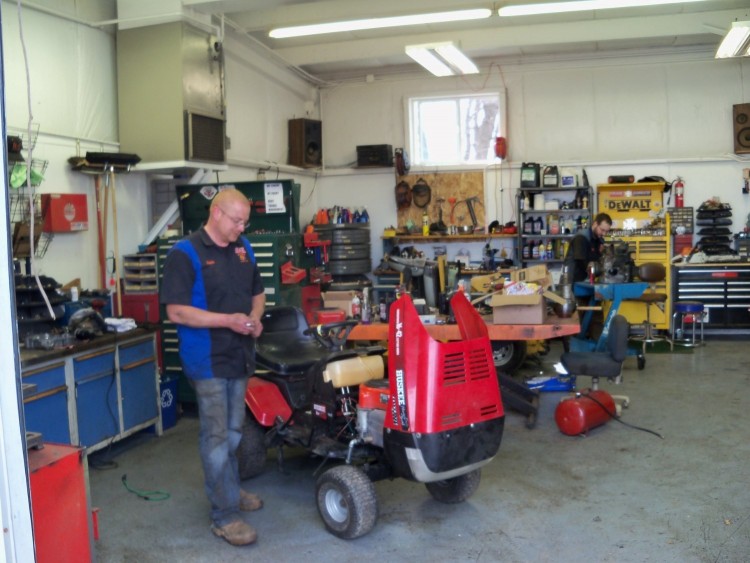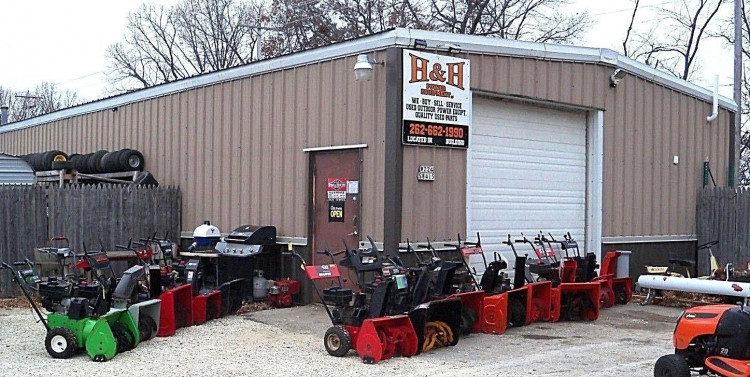 TUNE - UPS

oil change spark plugs changed blades sharpened air filter clean unit is cleaned greased battery check. oil air and fuel filter changes are extra tractors zero turns
​ push mowers Tillers Snowblowers
$59.99 $69.99 $79.99 $44.99 $39.99 $44.99​
​